From residential to commercial, real estate near the proposed Coyotes arena comes in many shapes and sizes.
Located at Priest and Rio Salado in Tempe, the Coyotes arena and entertainment district will be easy to get to from just about anywhere in the Valley.
Restaurants, shopping, entertainment, hotels, job centers, the airport and so much more are close by.

Why Buy Real Estate Near The Coyotes Arena?
For many years, it seemed like the 85281 zip code was mainly known as being the home of Arizona State University. Of course, Mill Avenue and Tempe Town Lake have long been HUGE draws to the Downtown Tempe area, as well.
You have heard the term "location, location, location", right? Well, this dynamic part of Tempe is becoming a major player in the real estate space.
Scarcity of housing in this area has been a real thing for a long time. Especially the single family home market.  There just isn't a lot of it. As ASU continues to grow and thousands of jobs come to the area, demand continues to be strong for residential real estate in the region.
While some condo and townhome units exist, much of what has been built "recently" has been mostly for lease. While the multi-family was needed, not everyone wants a landlord…
When people look closely at the area, they begin to understand that residential housing nearby is in short supply and high demand.
Huge Growth Along Rio Salado Corridor:
The amount of growth along the Rio Salado Corridor over the last 10 years, or so, has been mind boggling.
Remember when Hayden Ferry was a HUGE story for Downtown Tempe? These steel and glass towers at Mill and Rio Salado became fuel for a fire that continues to burn VERY hot in this region. Class A office space and two luxurious condo towers were known for their lakeside location at Mill and Rio Salado.
Soon after Hayden Ferry, Marina Heights became another huge story along Rio Salado. This is where State Farm built 2 million square feet of office space for a regional hub. At the time, it was called the "largest single-tenant office development in Arizona history."
One of the biggest developments that kind of flies under the radar is the Novus Innovation Corridor. We're talking about 355 acres of prime real estate with "more than 10 million square feet of sustainable, world-class offices, residences, hotels, retail stores and restaurants." Seriously, Novus is a big deal for this region…
Residential Real Estate Near The Coyotes Arena:
Some of the residential communities near the new arena consist of the homes found below. These are currently for sale. We'll be updating the site to include a live feed of homes in the 85288 zip code, as well as some of the neighboring areas.
People love living in this area. There's just so much to do and it's close to just about anything you could want or need. It's a great lifestyle for all kinds of people!
Should you have any interest in learning more about real estate in this region, contact Nick Bastian at Realty Executives. Nick can be reached at 602-803-6425.
Homes For Sale Near The Coyotes Arena
MLS IDX Listing Disclosure © 2023
Copyright 2023 Arizona Regional Multiple Listing Service, Inc. All rights reserved. Information Not Guaranteed and Must Be Confirmed by End User. Site contains live data.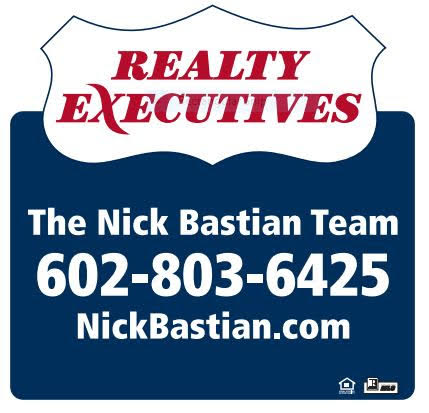 Here's a website with more information about the proposed Tempe Entertainment District.