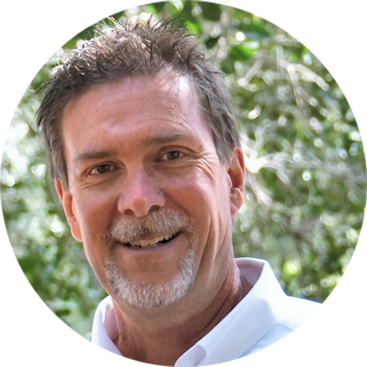 Nick Bastian was 20 years old when he bought his first home. Within a few short years, he had purchased several more and enjoyed the process so much, he decided to make a career out of helping others buy and sell homes.
Nick began selling real estate in 1992, and for the past 30 years, Nick's honest, straight-forward and reliable approach to business has resulted in a successful and fulfilling career. Able to see a client's situation from a variety of angles, Nick offers professional perspective to help clients reach their goals. Not a "salesman", but a respected professional, Nick will help you complete transactions smoothly and efficiently, as he continually looks out for your best interest.
Nick is currently a member of the Government Relations and Transportation Committee at the Tempe Chamber of Commerce and is a member of their Board of Directors. Nick has also served as a member of the Board of Directors at the Tempe Community Action Agency as a past President. Here's a list of some of the annual events where Nick chooses to volunteer some of his time in the community. He's very active in his community and his church. Nick has also served as Chairman on several committees at the Arizona Association of REALTORS, as well as the West and Southeast REALTORS of the Valley.  Additionally, Nick has assisted in writing Marketing curriculum for the National Association of REALTORS.
Selling real estate is a challenging business. Solving problems, dealing with people from all walks of life, and keeping up with trends, technology, and policy issues is a full time job and success does not come easily. Fortunately Nick had a mentor in his father who passed on the entrepreneurial spirit that served him in operating several successful businesses. It is that Bastian entrepreneurial spirit, combined with a love of people and a knack for running a successful business, that keeps Nick motivated to work each day helping people reach their real estate goals.
All In: For the first 12 years of Nick's career, he was a textbook workaholic: eating, sleeping, and breathing real estate. Those tireless hours during Nick's single years helped to build a career where he earned the trust of family, friends and industry professionals alike. He also assisted many of the valley's largest home builders with hundreds of "contingency sales" to help get their clients' home sold quickly, efficiently, and for as much money as possible.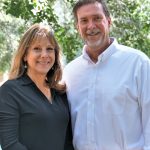 At the end of 1998, Nick met a new client that he helped with several real estate transactions over the next few years. In December 2001, they went on their first date, and in March of 2003, that client turned into Mrs. Lori Bastian. That is when the real fun began. Three boys later, Nick and Lori now enjoy balancing family and business together.
If you are looking for an honest, trustworthy real estate agent, Nick Bastian is your guy. "Just Call Nick!" at 602-803-NICK, he is always happy to help.
602-803-6425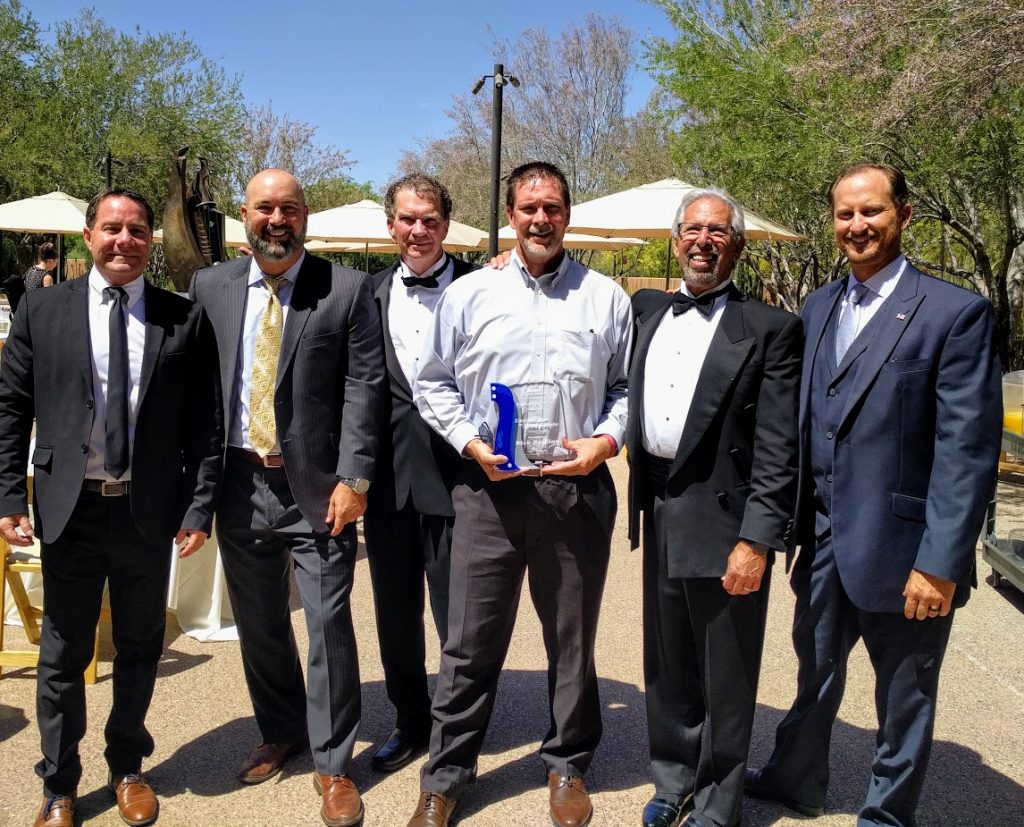 Contact any member of the Nick Bastian Team by calling 602-803-6425 today.
**Update: The Nick Bastian Team was proud to win the 2023 "Best Team" award from Phoenix Agent Magazine.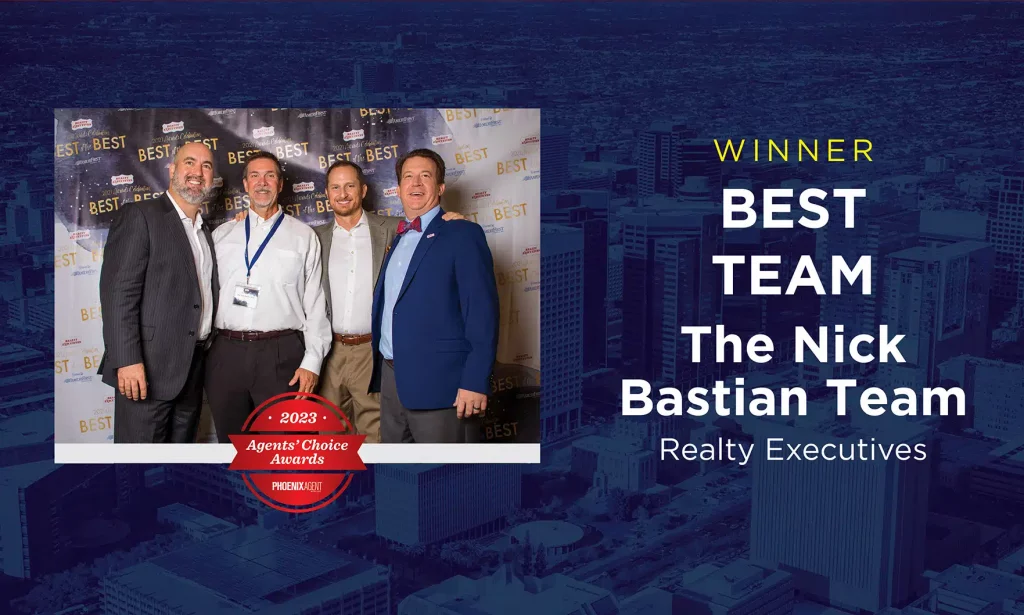 The Nick Bastian Team – Realty Executives
2133 E Warner Rd Ste 105
Tempe, AZ 85284