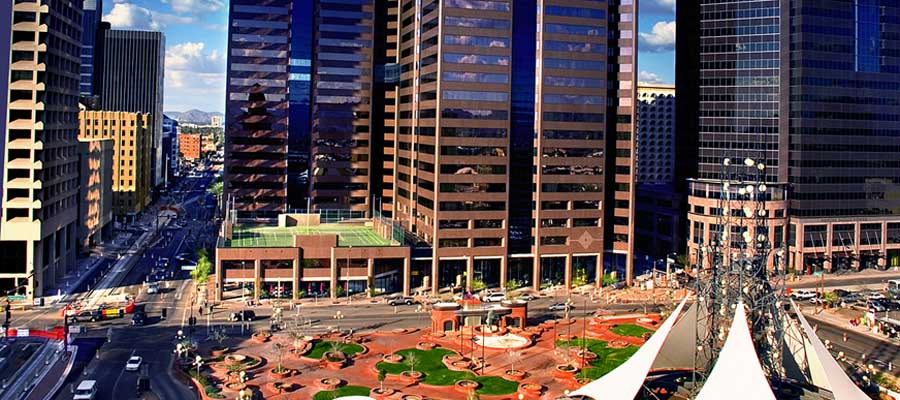 Phoenix is the capital and largest city in Arizona, as well as the fifth most populous city in the United States. Phoenix has a population of approximately 1,500,000 people, and the metropolitan area is known as the Valley of the Sun.
Incorporated in 1881, Phoenix is the county seat of Maricopa County, and is one of the largest cities in the United States by land area. Phoenix is the largest capital city in the United States and the only state capital with over 1,000,000 people.
The city has a notable and famous political culture and has been home to numerous influential American politicians and other dignitaries, including Barry Goldwater, William Rehnquist, John McCain, Carl Hayden, and Sandra Day O'Connor. Residents of the city are known as Phoenicians.
Located in the northeastern reaches of the Sonoran Desert, Phoenix has a subtropical desert climate. In summer average high temperatures are typically over 100 °F, but Phoenicians enjoy nice, mild weather during the fall, winter and spring months.
Phoenix is also home to major sports teams the Phoenix Suns, Arizona Diamondbacks and has downtown campuses for both Arizona State University and the University of Arizona.