Estate La Colina in Tempe's magic 85284 zip code is a great community of homes built between 1984 and 1995. Located on the northeast corner of McClintock and Warner, the overall community has 257 single story homes and 124 multi story homes. The home sizes average about 2,500 square feet and the lot sizes are around 11,000 square feet. And good news for some people – there is no homeowner's association in this neighborhood! Residents are encouraged to participate in the Estate La Colina Neighborhood Association which is a really great resourse for residents to share ideas and community information.
Another key feature of Estate La Colina is Estrada Park. The large neighborhood park has basketball courts, a soccer field, playground, picnic tables and grills. It is a wonderful park for gathering with family and friends.
The neighborhood is also conveniently located to many amenities. There is a grocery store, Starbuck's, several retail shops, Walgreen's, gym, hair salons, banks and great restaurants within walking distance. It is also located close to major freeways, and it is just a short distance to many large employers and to Chandler Fashion Mall. My favorite place to grab a coffee on this corner is Seattle Espresso. Seriously, people LOVE living in this amazing community!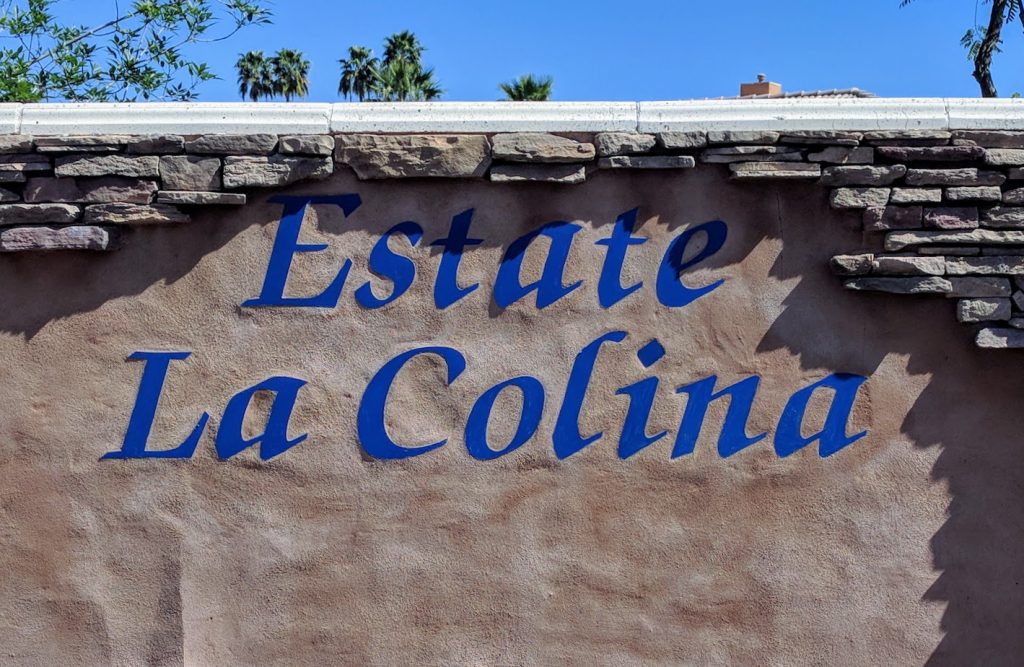 The community is also part of the highly rated Kyrene and Tempe Union school districts.
See below for a current list of homes for sale in Estate La Colina, as well as properties that have sold within the past six months.
If you would like to live in the area or have a home that you would like to sell, please call The Nick Bastian Team at 602-803-6425. We'd love to help!
Estate La Colina
MLS IDX Listing Disclosure © 2022
Copyright 2021 Arizona Regional Multiple Listing Service, Inc. All rights reserved. Information Not Guaranteed and Must Be Confirmed by End User. Site contains live data.
Map of Estate La Colina:
This is a map of the area that I found online. It isn't a perfect reflection of the boundaries of Estate La Colina but it is pretty close and you can use it to see some of the reasons why we like this location so much.