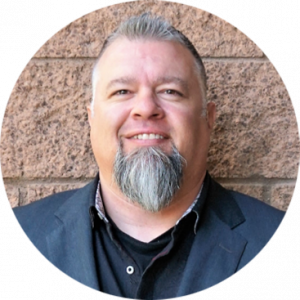 Hud Reiersgaard is a REALTOR who truly cares about helping people live the lifestyle they desire. His honest, knowledgable and relaxed approach will help guide you each and every step of your real estate transaction.
Hud is an integral part of the Nick Bastian Team.
Hud lives with his family in the Anthem area of northeast Phoenix.
Hud began his Real Estate career working in his father's property management company in Crested Butte, Colorado. He moved to Arizona in 1994 where he graduated from Arizona State University and is a loyal Sun Devil Fan! Hud continued his career as a home builder and has owned and operated as a general contractor for more than 10 years. He has many accreditations in the building industry including BPI Certifications and LEED AP designations. He believes strongly in the energy efficiency and water conservation movement and how they integrate into the homes in which we live. Hud has built many high-quality luxury custom homes including one of the first National Green Build Council certified Emerald custom luxury homes in Paradise Valley. Hud has chosen to continue his career in this field by offering his unique set of skills to potential buyers and sellers as a real estate agent.
Hud's vast knowledge of industry topics such as energey efficiency, green building practices, smart home technologies, water conservation and others is a great asset to the people he works with. Having a trained eye like Hud's is a huge asset for people buying or selling homes!
You can contact Hud Reiersgaard by phone at 480-710-8090.
Hud Reiersgaard
Realty Executives Anthem
3668 W Anthem Way Suite B-158
Anthem, AZ 85086
Phone: 480-710-8090