Own VS Rent – What is right for you?
Here at The Nick Bastian Team, want to help you become familiar with all aspects of home ownership. Buying, selling or leasing a home are all things that should be done with careful planning.
Own vs Rent – What Is Best For You?
MANY financing options are available in the current marketplace, and many misconceptions can hinder you if you aren't familiar with what it takes to buy a home. For some, the home buying decision is the right choice. For others, it might not be the right time to make a move.
We are happy to help explain each and every detail so that you feel better about your decision to buy a home or to remain renting.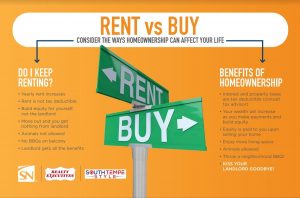 Things to think about when deciding if you should Own vs Rent:
*How to be a Smart Renter
*How to Start the Loan Process
*What to Look for in a REALTOR
*Get a Detailed Explanation of the Loan Process
*Proper Documentation and Why it is Necessary
*Credit Guidance
*Down Payment Assistance
*We're here to answer All of your real estate and mortgage related questions!
We won't pressure you, we are just here to offer friendly advice. Of course, if / when it is right for you to purchase your first home or your next home, we would love to help you. The decision for you to own vs rent a home is always going to be yours and yours alone.
Please feel free to call us to learn more about your purchasing options.
Get Pre-Qualified Now. Here's a simple way to get started on your home journey today!
The search below is a SAMPLE of what is currently for sale in the 85284 and 85226 zip codes (close to where you live). We pulled single family homes priced up to $750,000. The reason for this search is because it reflects what can be purchased using conventional financing with a relatively low down payment.
MANY loan programs are available. Interest rates go up and rates go down. If you ever decide to purchase a home, you'll want to get pre-qualified for a mortgage first to see what price range we should be looking in.
Please note: We can help you purchase a home in ANY area. This is simply a sample of what is currently available in the south Tempe and west Chandler areas.
Area Homes For Sale
MLS IDX Listing Disclosure © 2023
Copyright 2023 Arizona Regional Multiple Listing Service, Inc. All rights reserved. Information Not Guaranteed and Must Be Confirmed by End User. Site contains live data.