The Rio Salado Villas located at 1245 West 1st Street consist of 36 residential units near Priest and Rio Salado in Tempe. Half of the units are single level with the other half being multiple levels. You'll find well cared for grounds and a community swimming pool. This complex was built between 1984-1986 and the average size of the homes is 1,006 square feet.
Here's a few photos of the pool and the community of the Rio Salado Villas.
Rio Salado Villas – Location, Location, Location
The address for the complex is:
1245 West 1st Street
Tempe, AZ 85281
Take a look at this map of the area. Excellent freeway access, close to Tempe Beach Park, Mill Avenue, restaurants, shopping, near Arizona State University, Sky Harbor International Airport, tons of jobs, etc. If you drive around the area, you'll notice a LOT of development along the Rio Salado corridor.
The entire 85281 zip code is a truly dynamic area with tons of great things to do. One of our favorite locally owned places neaby is The Shop Beer Co. Give them a try!

Call Nick Bastian at Realty Executives to learn more about this exciting area and about the homes for sale at the Rio Salado Villas. Nick can be reached at 602-803-6425.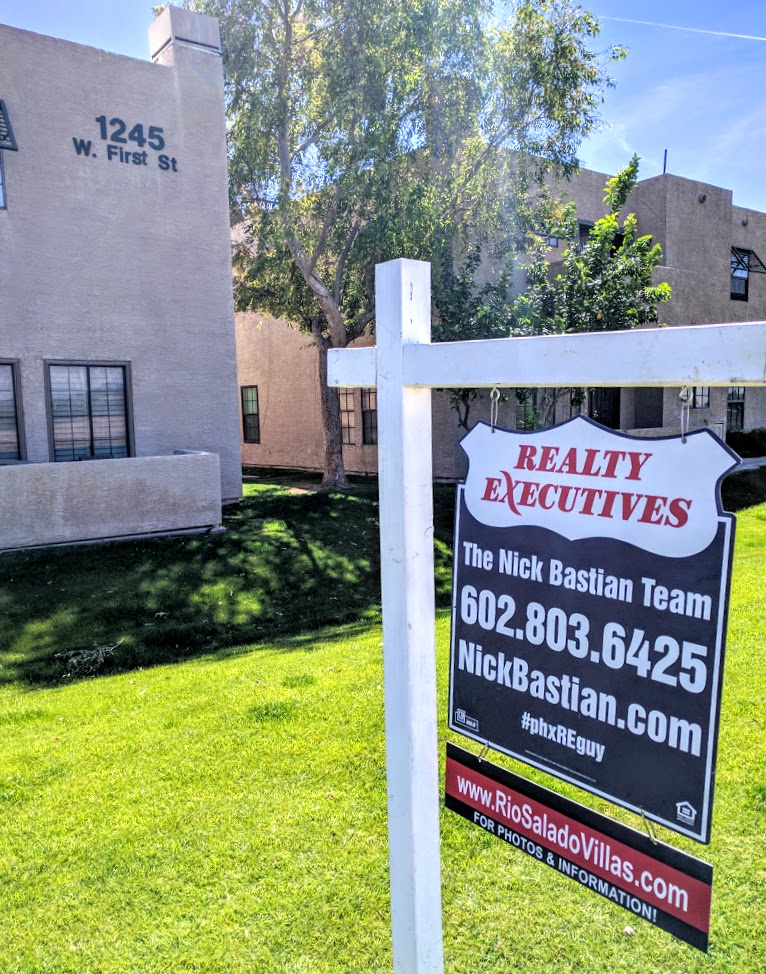 Here's a list of homes for sale or lease at the Rio Saldo Villas. If nothing displays, we have nothing currently available. It's a small complex and we find that homes don't come available in the complex very often.
Please let us know if you would like to be added to our waiting list for when new properties do become available.