Our second annual Spring Client Appreciation event is going to be a LOT of fun. THANK YOU to all who participated last year!
Once again, we'll have a picnic, a bounce house for the kids, an Easter egg hunt AND, since it is so close to tax time, we will have a shredding event so people can dispose of their old documents!
Mark your calendars for Saturday, March 28th from 11am – 2:00pm.
The shredding event allowed ASDD Document Distruction to bring in 1800 pounds of documents. ASDD is a division of The Centers for Habilitation and we are super proud to work with this amazing organization.
There will be drawings for fun prizes donated by some of our industry partners, as well!
We love connecting with our clients and are SO appreciative of your continued support. We can not do what we do without the support of friends and family like you!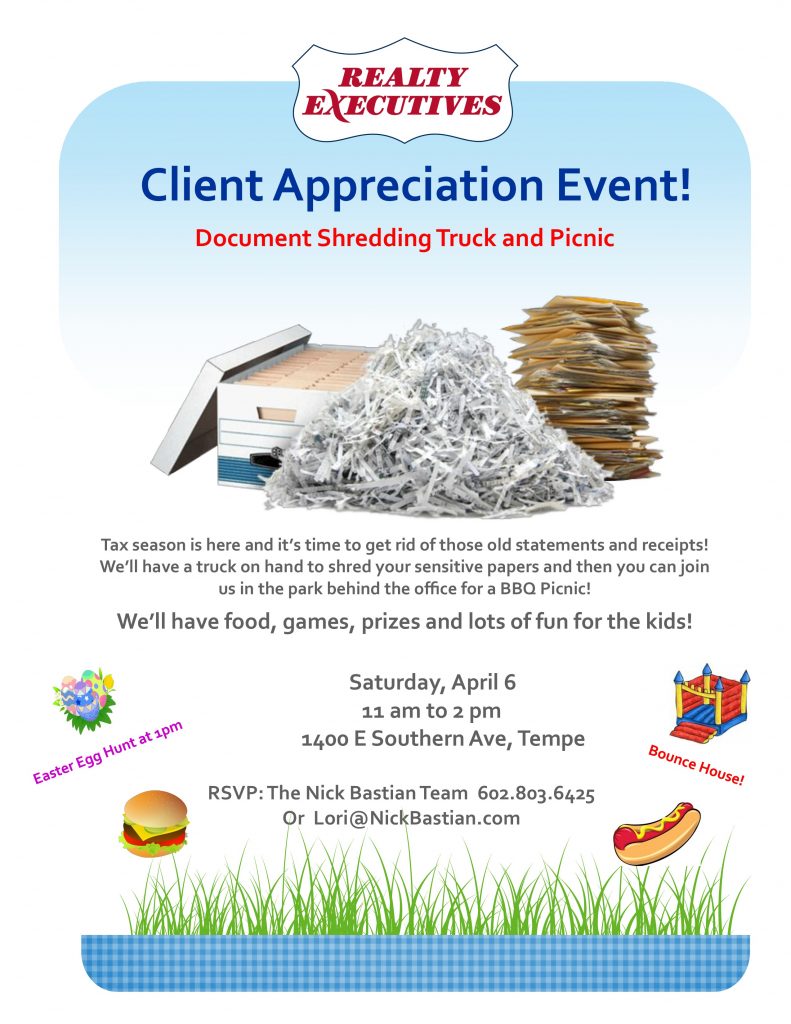 Thank you SO much to everyone who participates in this fun client appreciation event with us! We are SO thankful for each and every one of you and we look forward to doing it again next year!