The annual Tempe Race to Alleviate Homelessness is coming soon!
Please join us Saturday, April 13th 2019 for the sixth annual I-Help Tempe Race to Alleviate Homelessness at Kiwanis Park. This family friendly event features a timed 5K run and a fun 1M fun run/walk. The "race" is open to everyone, including YOU! Please feel free to bring the kids!
Gather with faith-based partners, community members, elected officials, neighbors and service organizations to celebrate our collective efforts to provide safe shelter and pathways out of homelessness for men and women in Tempe.
If you aren't familiar with I-Help, it's an awesome organization helping the homeless in our area. In fact, I-Help is Tempe's only emergency shelter program for homeless men and women. Registration for the run is only $40 for adults and $20 for kids (6-12). Children 5 and under are FREE. For the walk, the registration fee is just $25 for adults! Heck, it even includes a t-shirt! How can you say no to THAT?!?
What: I-Help Walk for the Homeless
When: Saturday, April 13th, 2019 at 7:30am
Where: Kiwanis Park North Soccer Fields
5500 South Mill Ave
Tempe, AZ 85283
Super-Fun Family Friendly Event!!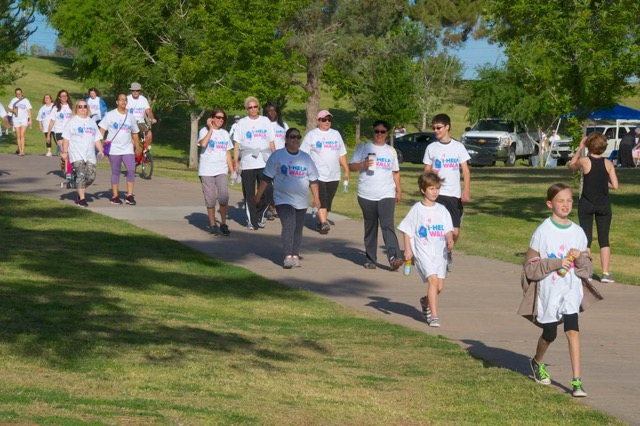 Here's the info from their web page:
Join Tempe Community Action Agency for the 6th Annual Tempe Race to Alleviate Homelessness! The event will start from the NORTH SOCCER FIELDS at Kiwanis Park!!

Participate as an individual or get a team together for some friendly fundraising competition in preparation of this fun walk to benefit the only homeless shelter program in Tempe.

All registered race participants will receive a free shirt. Light snacks and refreshments will be served post-run/walk and there will be food trucks on hand who will donate a portion of their proceeds back to the event! All proceeds benefit TCAA'S I-HELP programs.

In the past four years, I-HELP has assisted more than 600 homeless individuals to obtain employment, while more than 300 individuals were moved into stable housing! Even if you can't join us at the walk, please consider donating to this great event!
Tempe Race to Alleviate Homelessness – Your impact:
Proceeds for this event benefit I-HELP (Interfaith Homeless Emergency Lodging Program) – Tempe's only homeless shelter program, which operates seven nights a week, 365 days a year. Your participation in the Tempe Race to Alleviate Homelessness helps make a difference to the homeless men and women who seek safety, shelter and support in their journey to regain independence and long-term self-sufficiency. I-HELP empowers men and women to overcome their challenges, both short and long-term, in order to successfully secure employment, safe housing and independence.
________________________________________________________________ Update all below.
Please contact the Community Engagement Coordinator, Theresa McKenzie, with any questions.
P: 480-422-8922 x 5884
Event details and schedule
Packet pickup times (either Friday or Saturday):
Friday, April 12th: pick up between 4:00-7:00 p.m.
Where: Tempe Community Action Agency (2146 East Apache Blvd., Tempe, AZ  85281)
Saturday, April 13th (race day): starting at 6:30 a.m.
Where: Kiwanis Park – north soccer fields (5500 S. Mill Ave., Tempe, AZ 85283)
Race/Walk Start Times:
The 5K run starts at 7:30 a.m.
The 1M walk starts at 7:45 a.m.
Race Day Registration will be available beginning at 6:30am at Kiwanis Park.

They will accept cash, check, or credit card on race day

Cost of registration on race day will be $45 for the 5K and $30 for the 1 Mile.  Age discounts do not apply on race day.
We welcome wheelchairs, strollers & wagons.
No roller blades, skateboards or motorized devices are allowed on the run or walk courses.
Leashed pet and walker friendly
Here's a map to the North Playground at Kiwanis Park. Enter the park from Baseline Road between Kyrene and Mill.
This race is one of our favorite events of the year. I sincerely hope you can join us!