The Tempe South Little League is an amazing community asset with deep traditions and history.
As you might imagine, last year was a challenge for the league. It will be difficult for this small non-profit to make up the financial losses.
If you are a local business owner, please let us know if you would like to support the league by being a sponsor! Several sponsorship levels are available.
Download the 2021 Sponsorship Application form here. Much more information can be found on the TSLL website!
Some Tempe South photos can be found here. As you'll see, it's a GREAT league and a LOT of fun for the kids and for our entire community. All three of my boys played in the Tempe South Little League and they loved it. Lori and I also loved it and we are proud to have our business support the league, as well.
The young players learn a ton about life, baseball, teamwork and so much more. We are thankful to have made so many great friendships that started right here at Tempe South!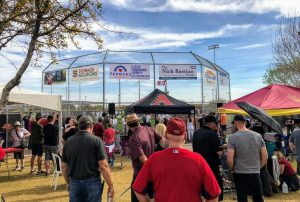 Junior umpires are needed, too! Kids 13 and older and are not playing in our league can be paid to help as umpires for the games.
– First year umpires will be paid $15 per game
– Second year + umpires will be paid $20 per game
– Umpires will be paid in cash
Check out the TSLL Facebook page for all kinds of updates!
Tempe South Little League Boundaries:
Below is a map from the league showing the approximate boundaries for Tempe South Little League players. If you live within the boundaries, you should be ok to play!
More information can be found on the TSLL website registration page. Please go there for details and to contact TSLL.
Players at the following schools are eligible to play as long as they meet league criteria.
Approved League area schools:
o Fuller Elementary
o Kyrene del Norte
o CI waggoner
o Kyrene de las Manitas
o Rover Elementary
o Kyrene de los Ninos
o Kyrene de la Mariposa
o Center for Educational Excellence
o Bethany Christian School
o Gethsemane Lutheran School
o Fees Middle School
o Kyrene Middle School
o Corona del Sol High School
o Marcos de Niza High School
Age groups for Tempe South are as follows:
Click below to learn more about each of our TSLL divisions
T-Ball (ages 4-5-6)
Farm-AA (ages 6-7-8)
Farm-AAA (ages 8-9)
Minors (ages 9-10-11)
Majors (ages 11-12)
Juniors (ages 13-14)
Play ball!