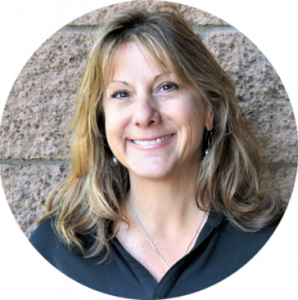 Lori has helped to support Nick's real estate business since 2003. In 2012 she became "official" and activated her real estate license.  In addition to helping buyers (which she LOVES), she also handles marketing and managing many other office duties at The Nick Bastian Team.
Prior to making the switch to real estate, Lori had a great career as an Account Representative for RR Donnelley/Moore Business Forms for 13 years. Lori's attention to detail and work ethic are a huge asset to our team and to our business.
Outside of the office, Lori has volunteered with the school PTO and as a board member for the Tempe South Little League in the past.  She is currently a "team mom" for the high school football team and a board member of the CDS Touchdown Club. Lori and Nick also volunteer time with the Tempe Community Action Agency and Boxer Luv Rescue.
Lori and Nick live in Tempe and have 3 school-age boys.
Lori can be reached by calling our office at 602-803-6425.
Lori Bastian – Office Manager
The Nick Bastian Team
Realty Executives – Tempe
1400 E Southern Ave #100
Tempe, AZ 85282
**Update: As of June 26th, 2020, Lori has decided to run for the Tempe Union High School Governing Board. With the help of our amazing comunity, Lori was able to get 1,108 signatures in just 17 days. During a pandemic! These signatures were almost 3x the amount needed to get her on the ballot. We know that Lori will be a GREAT addition to the Tempe Union High School board!
Please take a look at her campaign website and the Lori Bastian for Tempe Union Facebook page to learn more about her campaign.