In the beginning, we had First Crush. Now, we have Vicinity Tempe and it is even better!
The 2023 Vicinity Food Festival will be held at the Arizona Heritage Center. It's a beautiful venue and will be a wonderful evening!
Surround yourself with hundreds of amazing people, enjoy great food and drink and enjoy awesome entertainment while helping some of the least fortunate people in our community.
This is truly a wonderful event that Lori and I look forward to attending each year. Please join us!
Tickets for Vicinity Tempe are currently $100.00 per person. 
Click here to purchase tickets: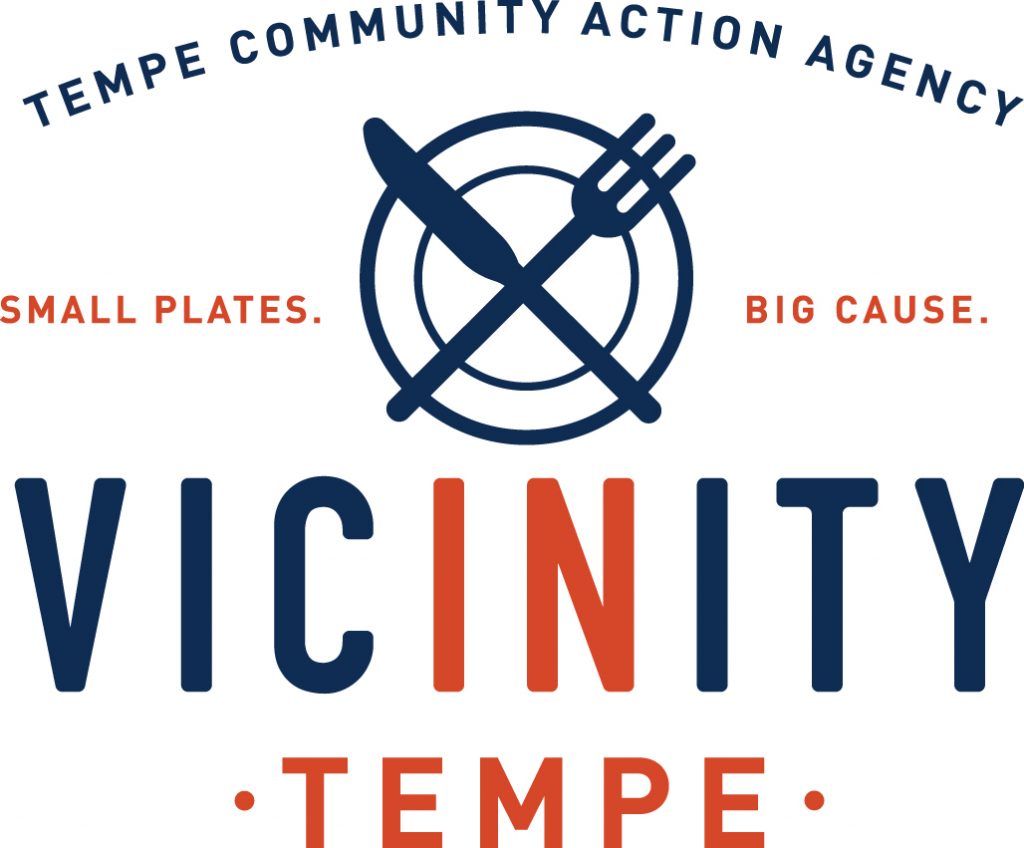 The Arizona Heritage Center is located at 1300 N College Avenue, Tempe, AZ 85281.
The event will feature local brews, local wines, and tasty food favorites from places like Adventurous Stills, Pedal Haus Brewery, The Salted Knot, Tempe City Tacos, The Hudson, Graduate Tempe and the Golden Pineapple!
There will be live local music and dancing, as well.
The raffle and silent auction items at Vicinity are always awesome! The 2023 auction is full of many amazing prizes that are totally Tempe.
Great Food – Great Cause: Give Back by attending Vicinity Tempe!
What: Vicinity: Internationally Tempe Charity Gala & Fundraiser
When: Friday, April 14th, 2023 from 6:30pm-9:30pm
Where: Arizona Heritage Center – 1300 N College Ave, Tempe, AZ 85281
For more information or to learn more about the TCAA, please visit www.tempeaction.org.
Dress for the event is casual. But nice. (smart casual)
We are excited to introduce a new format to this year's event which will give access to the following:
Special recognition of program participants and volunteers
New food partners
New spirits tasting
New beer sponsor
A call to action led by fundraising auctioneer, Anna Aja
Raffle/Live Auction
Wine Pull
Access to the Arizona Heritage Museum
One drink ticket
Did you know that TCAA currently serves 1 in 7 Tempe residents?? 
Vicinity Tempe supports the mission of Tempe Community Action Agency, a nonprofit leader in providing human services to East Valley residents since 1966.
Vicinity features a delicious array of menu items and a LOT of local beer and wine, along with great musical entertainment.
Proceeds support the programs and services of TCAA which help alleviate hunger, poverty and homelessness.
For more than 50 years the Tempe Community Action Agency has provided a variety of essential social services to Tempe's most vulnerable residents including providing food for the hungry, shelter for the homeless, delivered meals for the homebound, socialization for seniors and several children's and family programs.
This popular event also celebrates Tempe's vast culinary and cultural diversity by showcasing a variety of wine, craft beer and delectable creations from some of our favorite local establishments.  Guests will mingle the night away under the stars at Tempe's iconic landmark, the Arizona Heritage Center.  The evening festivities will feature a variety of small plate food and wine samplings, live music, and fabulous raffle drawings.
The Tempe Community Action Agency (TCAA) is a 501(c)(3) nonprofit organization. Please join us in helping to raise money and awareness for this amazing organization.
A very special thanks also goes out to all of our sponsors and friends at the TCAA for all of the work they put into this great event.
I hope to see you there!