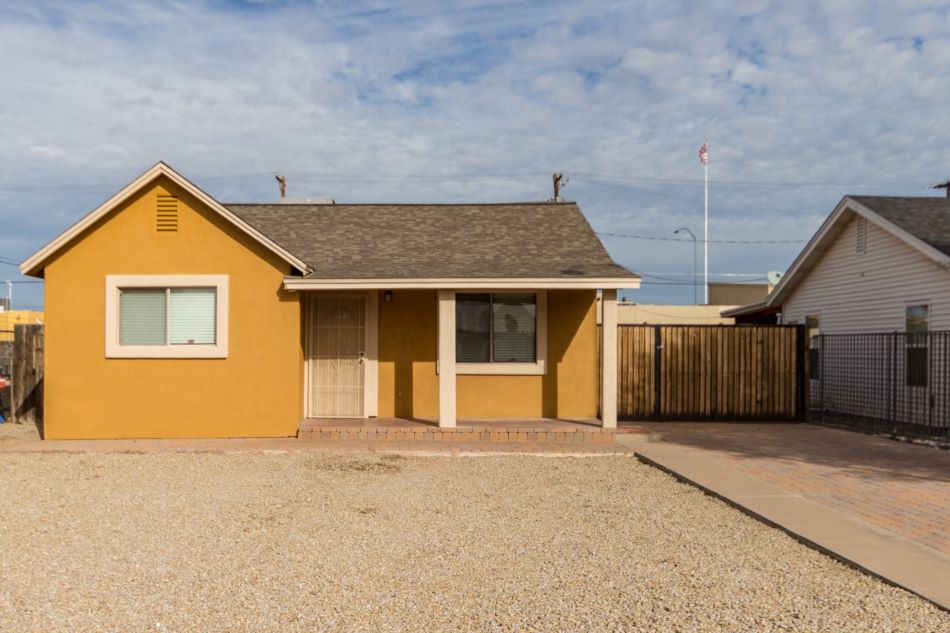 Leased
For Lease: 436 W Mahoney Ave. Mesa, AZ 85210
This 2 bedroom 1 bathroom home is commercially zoned (GC general commercial) and would be great for a small business owner!
This is a unique opportunity to leas a beautifully updated property in a booming part of the downtown Mesa area.
Downtown Mesa is seeing a huge transformation with new businesses, new housing options, new college students and so much more.
Take a look at this great space in the back: Perfect for storing your toys, equipment, etc.
The lot size is 6,850 square feet.
436 W Mahoney Ave – Great Mesa Location!
Take a look at a map of the area. It's just SW of Country Club and Main near the heart of Downtown Mesa! Restaurants, shops, a cool arts scene, a light rail station are all right here in the area! In fact, you'll be close to the new 12 West Brewing locatuion, as well!
There has been a lot of talk about ASU opening in downtown Mesa along with Benedictine University on Main Street and others. This kind of activity has been a spark for all kinds of new and exciting projects in the area. In fact, ASU is looking to build a "world-class hub for digital innovation" just a mile from Country Club and Main Street. How cool is that?!?
Yep, there's big plans for this part of town and the City of Mesa is doing a lot of work to transform their downtown in to an amazing place to live, work, play and learn. Take a look around!
Contact Nick Bastian at Realty Executives to make an appointment to see this property today. Nick can be reached at 602-803-6425.
| | |
| --- | --- |
| Address: | 436 W Mahoney Ave |
| City: | Mesa |
| State: | AZ |
| Zip Code: | 85210 |
| Year Built: | 1945 |
| Square Feet: | 761 |
| Lot Square Feet: | 6850 |
| Bedrooms: | 2 |
| Bathrooms: | 1 |
Listing Inquiry