Many people are wondering the same thing. "Are homes selling during the COVID19 chaos?"
My answer is yes.
In fact, many are still selling very quickly.
Three very recent listings of ours show that there is a real need and a demand for housing.
The photo below shows homes in our market that are currently under contract. These are not all of the homes under contract, just the homes that went under contract IN 5 DAYS OR LESS.
In fact, as of this morning, there were 9503 homes under contract with 1450 of them that had offers accepted in 5 days or less.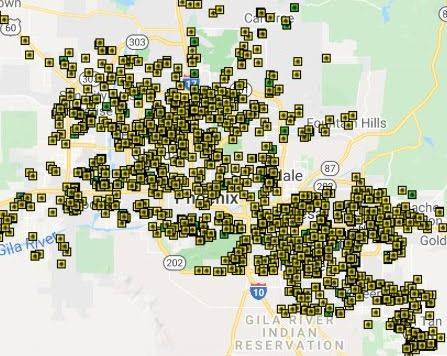 Is this market perfect? No. But we have certainly not seen a collapse. Some areas and price ranges may struggle more than others. Yes, some homes are taking longer to sell. And, that's ok!
My reason for sharing this information is to address questions we are hearing a lot.
While our business has slowed down since the first quarter of the year, we are continuing to safely work with a smaller group of people who currently need to buy or sell a home. For others, we have encouraged them to wait until the time is right for their situation.
Our team has been mostly hunkered down, working from home. I am very much looking forward to getting back in to the office and working a more normal schedule.
We will continue to watch the market very closely.
As always, if you or anyone you know has any real estate related needs, please don't hesitate to give us a call.