First time home buyers have been very active participants in the Phoenix real estate market.
A good job market, relatively low housing costs and historically low interest rates have certainly helped them on their path to home ownership.
According to a recent study, 5 of the top 30 "Best Places for First-Time Home Buyers" are located here in the Phoenix metro area. Of those 5 communities:
Peoria came in at #7.
Chandler came in at #12
Gilbert came in at #16
Surprise came in at #27
Scottsdale came in at #29
After that, Phoenix came in at #51, Mesa was #82, Glendale was #102 and Tempe came in at 111.
To me, it seems like Arizona is doing really well in helping first time home buyers achieve their dream of home ownership.
Of course, there's been a lot of talk in the media about how we have shifted to a mobile society, and how "Millenials" are not interested in buying homes because they don't want to be tied down. Or is it they don't have any money? I forget what the excuse of the week is. Some people even try to say home ownership is not a good investment.
Generalizations like that can be a tough pill for me to swallow.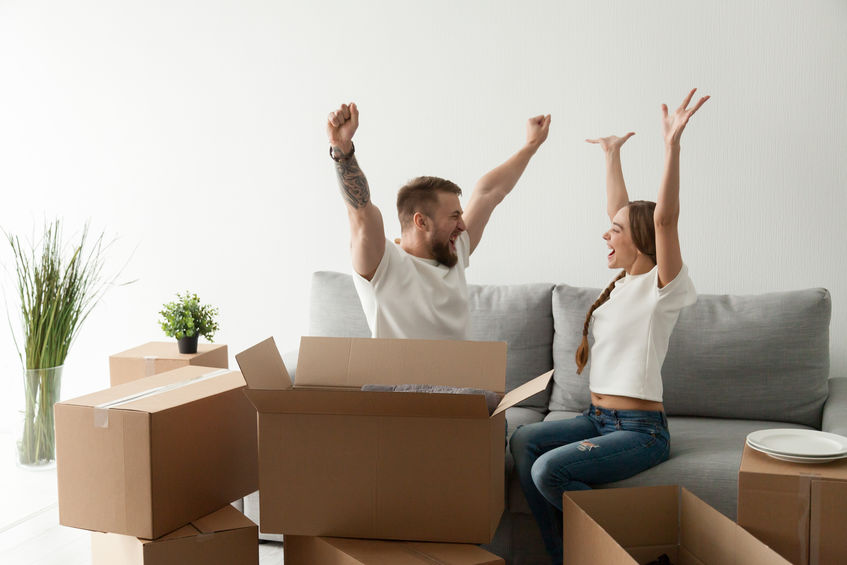 To say that young people are not buying homes is simply not true. In fact, according to the National Association of REALTORS
"Millennials as a whole accounted for 37 percent of all buyers, making them the most active generation of buyers for the sixth consecutive year. 2019 is the first year the report separated younger and older millennials, accounting for 11 and 26 percent of buyers respectively." – National Assocition of REALTORS®.
In my experience, some first time home buyers want to settle down. Some want to start saving for their future. Some want to feel more connected to their community.
Arizona cities rank among best in nation for first-time home buyers
Tips For First Time Home Buyers:
Are you thinking of buying your first home? We can help you with the entire process!
Here are some things to think about when preparing to buy that first home.
Is your financing in place?
When do you plan to move? Timing can be important!
Have you decided on an area?
Have you chosen the right REALTOR
Having financing in place before finding the right home is crucial for multiple reasons. With a prequalification form, you can write a complete offer and you know how much you can comfortably spend.
Once your financing is in place, you are prepared to make an offer and allow for enough time to close escrow.
Finding the right home often revolves around knowing where you want to live and what type of housing suits your lifestyle. Do you like an urban environment or a suburban environment. Is a single family home for you or do you prefer a condo or townhouse? Big yard, small yard or no yard? What other lifestyle choices can we think of when planning your move?
Are good schools important? Do you want or need to be close to freeways, shopping, transit or specific recreational activities?
The right REALTOR can help you with the ENTIRE process. Here at The Nick Bastian Team, we love helping people buy and sell homes, and our years of experience will be a VERY valuable asset to you during your home buying experience. Please feel free to contact us at 602-803-6425. We are happy to help!