Postino South Tempe is here!
**Update: The new Postino is now open in South Tempe. AND, the building is already for sale. But, don't worry, Postino signed a 10 year lease and the building will just be sold to some investor who wants a steady, long term tenant. The asking price is $2,784,000 incase you are looking to buy!
Lauren Saria at the Arizona Republic recently broke the news that Postino was finally coming to South Tempe after months of research, speculation and anticipation. Lauren let us know that the highly anticpated Postino was to open on September 16th, 2020. Ultimately, they ended up opening a little earlier than that and have doing a great business ever since.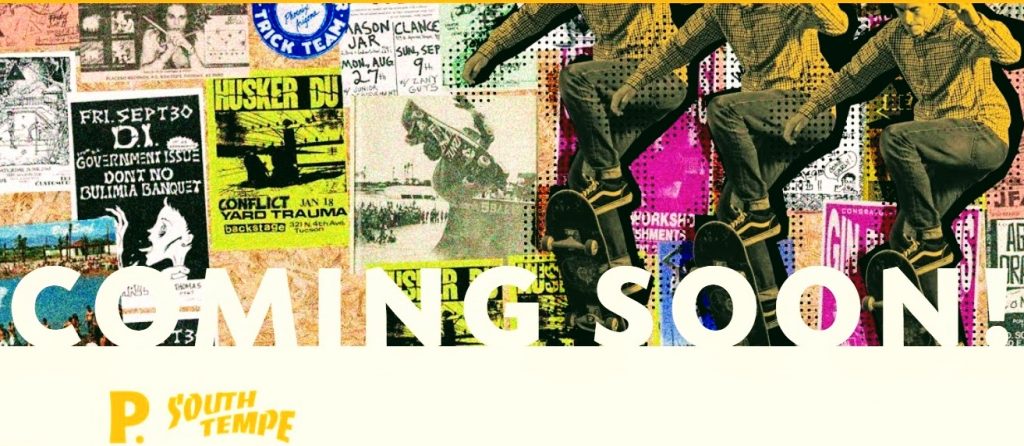 Where is the New Postino South Tempe Located?
The new location is opening at the NE corner of Rural and Warner. They have transformed the former Tempe Public Market space and have made it fit the look, feel and vibe of their other restaurants. The outdoor patio area will continue to be an awesome community gathering spot
The address is 8749 S. Rural Road, Tempe AZ 85284
Yep, our south Tempe neighborhood has a new destination for wine and bruschetta. On Sept. 14th, Phoenix-based Upward Projects opened a seventh Valley location of Postino, the company's popular wine bar and restaurant.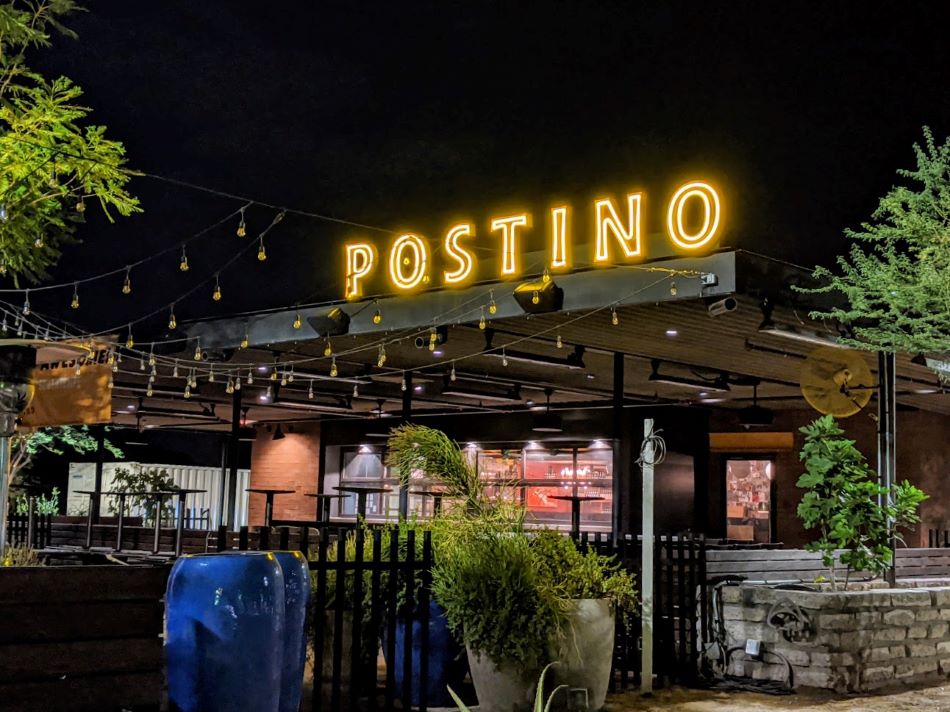 In addition to offering the restaurant's well-loved menu of sandwiches, salads and bruschetta boards, fans can expect the newest Postino to offer an "enhanced to-go experience," which includes online ordering and contactless payment, according to a press release.
"Particularly, during a time when many of us aren't venturing far or socializing as often, Postino South Tempe will be a safe and joyful place for the community to takeout or socially distance dine-in," said Upward Project CEO Lauren Bailey in the release.
What to expect at Postino in south Tempe
In light of the COVID-19 pandemic, the new restaurant and wine bar has options for customers who want to practice social distancing.
Those options include online ordering for both pickup and delivery via the restaurant's website, contactless mobile payment, designated curbside parking spots and "steel fabricated way-finding signage to guide guests seamlessly through the pick-up experience," according to a release.
The restaurant's decor will include midcentury modern touches and repurposed items, including a 1960s cigarette machine once used in the TV show "Mad Men" that has been turned into a hostess stand. Other touches include a custom art wall featuring vintage skateboard ads, rare Tempe concert posters that will be hidden in plain sight on the bathroom ceilings and photo sources from beloved Valley skate shop Sidewalk Surfer.
There's No S In Postino:
Have you ever noticed how many people call it "Postinos" instead of Postino? Maybe it's just me. But, I digress… 🙂
As at the other Postino locations, the space offers large roll-away window walls to create an indoor-outdoor layout.
The restaurant is open for takeout and dine-in for lunch and dinner. Popular promotions include $5 glasses of wine and pitchers of beer every day before 5 p.m. as well as their $25 Bottle & Board on Monday and Tuesday evenings. Brunch is served from 9 a.m.-1 p.m. on Saturday and Sundays.
This restaurant is most certainly a great fit for our area.
Big Things Happening In South Tempe:
The owners of Postino are not stupid. They know that the demographics in the area are favorable to their success. The 85284 zip code has some of the highest average incomes in the state. I can tell you from experience, many of the residents in the area like to enjoy a nice glass of wine once in a while…
Many people are also noticing the success of some of the other cool restaurants in the area. There's Ghost Ranch and Cotton and Copper at the same corner as Postino. Both of them put out some amazing food and drink. Both of them also have a great local following.
Other amazing places nearby are Crepe Bar and the relatively new Peppermill Steakhouse. Some other excellent local choices like Sweetest Season, Maskadores Taco Shop, Word of Mouth Grill and more are making headlines in south Tempe, as well.

Great Homes – Great Lifestyle:
There's a lot of people looking at the area as one of the next hot spots. Beautiful homes, good schools, convenient location and a laid back lifestyle that is tough to beat. Add in a growing food and entertainment scene and you've got a really cool combination.
Here's a list of homes for sale near Postino South Tempe. Take a look and let us know if you'd like to see any of these homes. We're happy to help!
Homes Near Postino South Tempe
MLS IDX Listing Disclosure © 2023
Copyright 2023 Arizona Regional Multiple Listing Service, Inc. All rights reserved. Information Not Guaranteed and Must Be Confirmed by End User. Site contains live data.