It sounds like there's a pretty good chance that we'll be seeing a new farmers market in South Tempe.
A survey went out from the people at the Tempe Public Market Cafe this morning asking questions about interest in a farmers market. They asked things like where we shop, what kinds of foods / products would be of interest, what is important to us in a farmers market, what days would be good, etc.
The email also says to contact them at [email protected] if you would like to share your thoughts.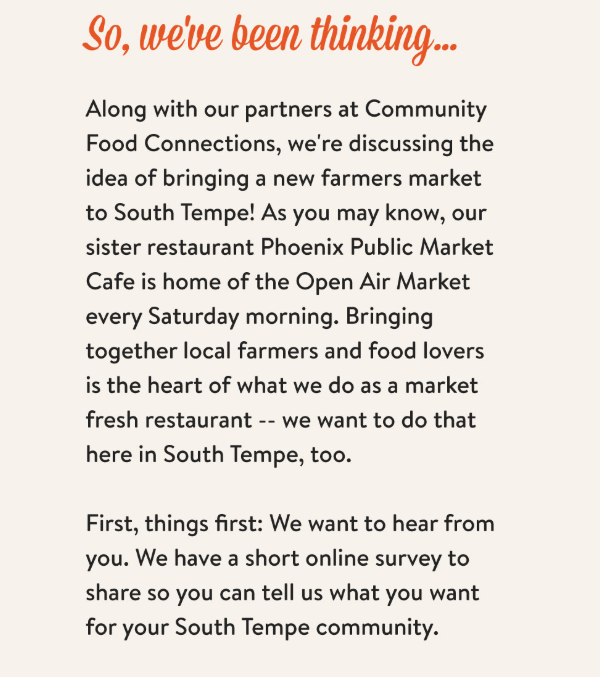 That Didn't Take Long: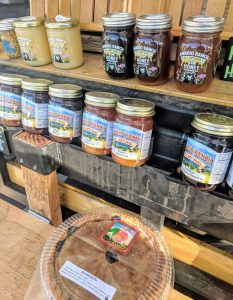 It has been just two Fridays since they started having a peach truck / mini farmers market at the Cafe. If you were at the first weekend, you saw long lines and you found that they nearly sold out of all of their goods. To say that people were interested in having something like this in the area might be an understatement. I bought some of the honey from the peach truck and it was REALLY good!
To be clear, these guys (and gals) know a thing or two about running a farmers market as they have been doing it for years in Phoenix. The tweet below shows some of the items they have in Phoenix. There's a good variety and people seem to LOVE this market.
A Community Effort:
Things like this can be a really good fit for communities. While they have been successful in Downtown Phoenix, we have also seen the success of the Clark Park Farmers Market that the Tempe Community Action Agency helps put on at Clark Park. Who knows, maybe they can work together and develop some great ideas to make this market something really amazing for the area! I might just know a few people at the Cafe and at the TCAA in case they are interested. 🙂
So, what do you think? Is there a need for a farmers market at Rural and Warner? Let us know!