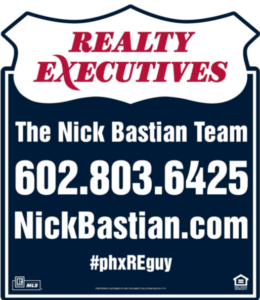 We are super excited to announce that Hud Reiersgaard has joined the Nick Bastian Team as a full service REALTOR. Hud has been involved with many aspects of the real estate business for most of his life.
Here is a quick look at Hud Reiersgaard's background:
Hud began his Real Estate career working in his father's property management company in Crested Butte, Colorado. He moved to Arizona in 1994 where he graduated from Arizona State University and is a loyal Sun Devil Fan! Hud continued his career as a builder and has owned and operated as a general contractor for 10 years. He has many accreditations in the building industry including BPI Certifications and LEED AP designations. He believes strongly in the energy efficiency and water conservation movement and how they integrate into the homes in which we live. Hud has built many high-quality luxury custom homes including one of the first National Green Build Council certified Emerald custom luxury homes in Paradise Valley. Hud has chosen to continue his career in this field by offering his unique set of skills to potential buyers and sellers as a real estate agent.
Hud and I are looking forward to working closely together on many new projects as we expand our business to new and exciting markets where I have not been able to serve as effectively as I would like. Because of the resources we have with the Phoenix Real Estate Guy web site and with RailLife.com, we are excited for Hud to assist more people looking to live a more "green" lifestyle. New construction, re-builds, energy efficincy and historic properties all have unique features that Hud's years of experience will serve to benefit our home buyers and sellers.
Hud and I have been friends for approximately 13 years. I know him, trust him, and I am really glad to be in business with him and the awesome group of people we get to work with every day.
Slow and Steady Growth:
We are very fortunate to have an outstanding team of professionals who work well togther. We had our first "team lunch" with Hud this past week and immediately knew he'd be a great fit. We choose our people very carefully, and Hud was an easy choice. Please join us in welcomg Hud Reiersgaard to the Nick Bastian Team. He can be reached at our office at 602-803-6425 or on his cell phone at 480-710-8090.