Buying a home can be fun and exciting, but you'll need to pre-qualify for a home loan unless you're paying cash for your purchase. There are definite steps to preparing your finances for this process, and while it seems like a lot of work, and it can be, it will pay off when you are ready to purchase your new home.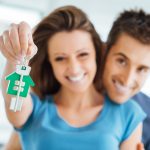 Why Do I Need to Pre-Qualify for a Loan?
There are several reasons to pre-qualify before you begin searching for a home. The first is that before a REALTOR works with you, they will need to know you're qualified to buy a home. Did you know that a pre-qualification form is part of our residential purchase contract? Yep, it needs to be sent with your offer to purchase a home.
The second reason is that the amount you qualify for will dictate where and what type of home you will be looking for.
The third reason is that before you can make an offer, the seller will want to see that you're serious about the process of buying their home. They likely will not even look at or consider an offer without a letter of qualification from a reputable lender.
If you're planning to buy a home soon, a pre-qualification should be the first thing on your list. Check out this list of sure steps to help you pre-qualify for a home loan so you can prepare: 
Review Your Credit Score
Your credit score plays a significant role in securing the right mortgage for you. The higher your credit score, the better. Good to excellent credit scores, those around 670 and above get higher chances of mortgage approval and lower interest rates. 
Review your credit report and make sure that you know your credit score. To get a copy of your credit report, go to places like freecreditreport.com. Everyone who goes there can get one free credit report per year.
Gather Your Financial Documents
Lenders need to know that you're capable of paying your monthly mortgage. You need to prepare your financial documents to make sure you can give them accurate information about your income, assets and ability to pay a mortgage. 
Lenders will want to see things like your most recent 2 to 3 months of paystubs, bank statements, tax returns from the last two years, credit report, and tax transcripts from the IRS.
From that information, your debt-to-income ratio helps your mortgage professions to provide you with a total amount you can afford to buy.
Prepare for the down payment
Some mortgages will require a 20% down payment, while some will require a lot less, like FHA or VA loans. If you're not qualified for the latter, you may need to prepare to pay a larger amount. Remember, 20% is NOT needed for a Conventional mortgage. In fact, it is very common for people to use 5 or 10% as their down payment amount.
Many types of loan programs are available. A good mortgage professional will help guide you to the best product for your financial situation.
You can also decide to put down a more significant down payment if you wish to do so. A higher down payment will reduce the amount you need to borrow, reducing your monthly mortgage payment. Sometimes, a higher down payment can also reduce the amout of your interest rate.
Find The Right Lender for You
We are happy to give you a list of lenders from which to choose. We work with several lenders and mortgage brokers who work with several companies to find you the best loan program for your situation. The benefit of a mortgage broker is having many lenders to choose from and finding the best loan programs for your unique situation.
Give yourself a variety of options and talk to reputable lenders. Most mortgage brokers have access to similar programs, so it's best to choose the broker who has a really good communication process. 
Securing your pre-qualification letter
Once you've gone through all of the above, your lender will issue you a pre-qualification letter. We will send a copy of that form with your offer on the home of your choice.
A Word of CAUTION: Do not buy anything on credit once you've entered into the mortgage loan process. No new cars, appliances, or furniture. Any changes in your credit report may adversely affect your credit score and disqualify you obtaining a loan.
Are you excited about your new home? 
Preparing to buy a home can be stressful if you don't know what to do. If you think you're ready, give me a call, and I will help you through the process! Our team can help you with the purchase of any home for sale, and we can help you find the one that's best for you!