You have probably heard the term "Cash is King" many times. Well, it is probably true! 🙂  Last year was a year where home prices were low and interest rates were lower. While the media kept perpetuating the idea that homes were barely selling during much of 2011, numbers released by the Arizona Regional MLS show that 2011 saw the second highest number of homes sales this century, which was surpassed only by the "insanity" that was 2005. Go figure.
It's true, there were 100,959 home sales last year in our market. Of those sales, nearly half ( over 47,000 ) were CASH sales. Yep, greenbacks. No financing, at all. That's a lot of cash.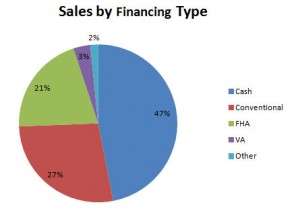 Of the homes sold in our market last year, 87% of them were under $200,000 purchases. Of that 87%, we see that a total of 63% of 2011 home sales in our market were below $100,000! Heck, remember 2005?  You were hard pressed to find anything for less than $100,000. We have seen a LOT of investor activity in this real estate market.
Who's buying homes?
People who have been lulled to sleep or who have not been paying attention to the real estate market for a while seem to be surprised when they have difficulty "stealing" property in today's market. Inventory is low, rates are good, and the thought of missing the bottom of the market is pulling at people's wallets.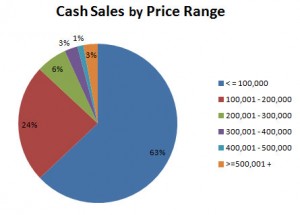 My question is this. If we now have record low mortgage rates, how long will this trend continue? We are hearing reports of parents buying homes for their kids, investors pulling out of the stock market and buying multiple properties, renters looking to SAVE money on housing expenses, etc. On the other hand, we hear of overall lower home ownership rates as people struggle in this economy.
Short sales and foreclosures made for more than 70% of the sales during the last year. People talk about the "shadow inventory" of bank owned homes, but many people I have talked to in the business don't see it coming. Many properties are being sold at the "courthouse steps" before they ever go back to the bank. The market is ever changing. Stick around, we'll have a lot more to talk about in the very near future…
If you have any questions or comments, "Just Call Nick!" I can be reached at 602-803-6425. That's 803-NICK. 🙂